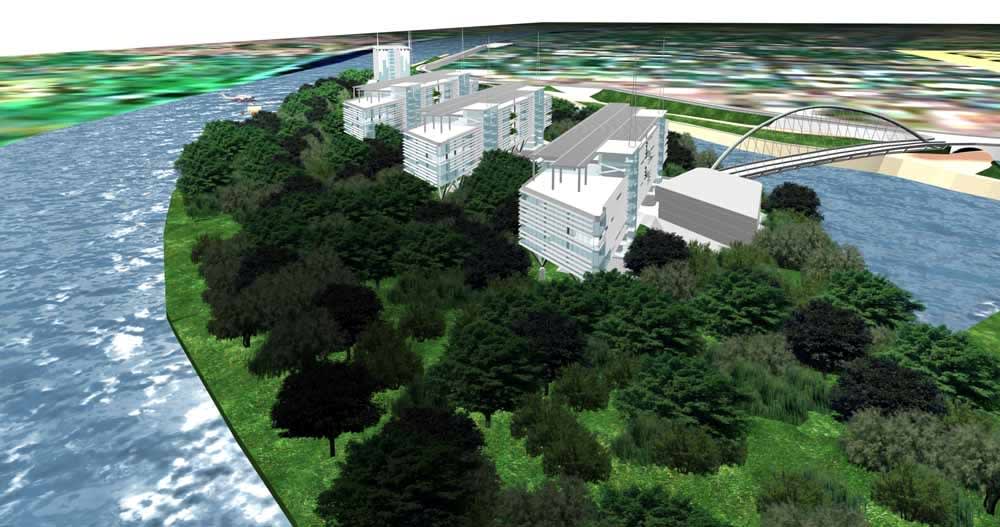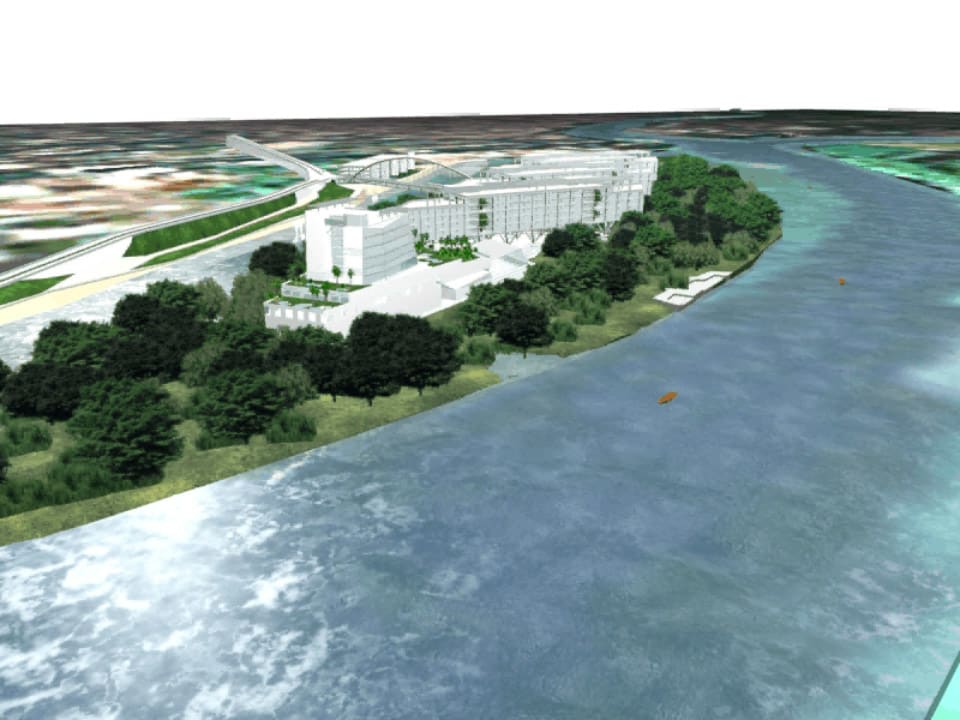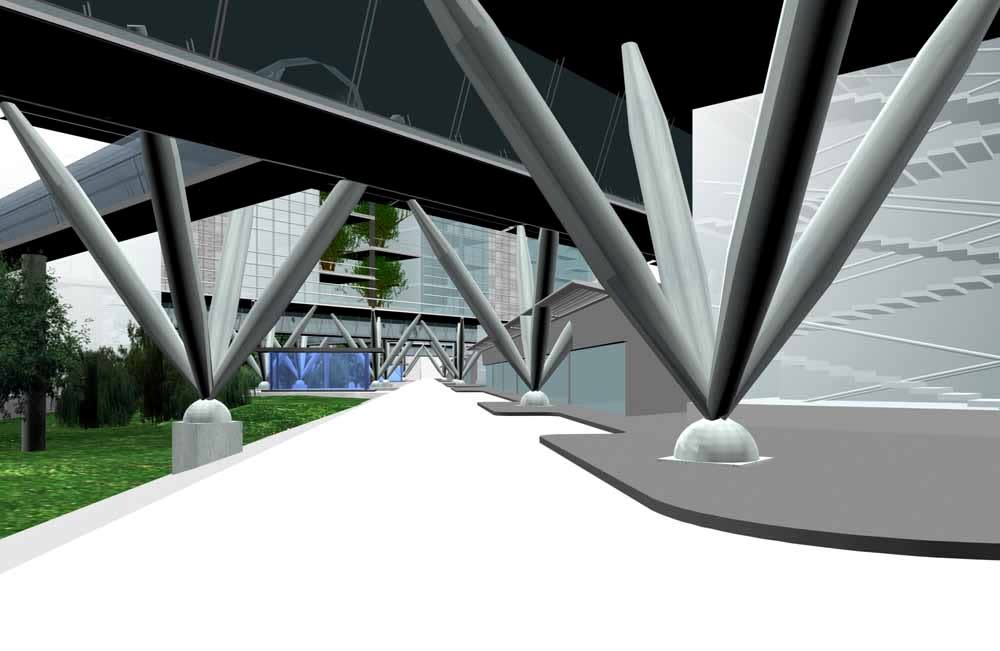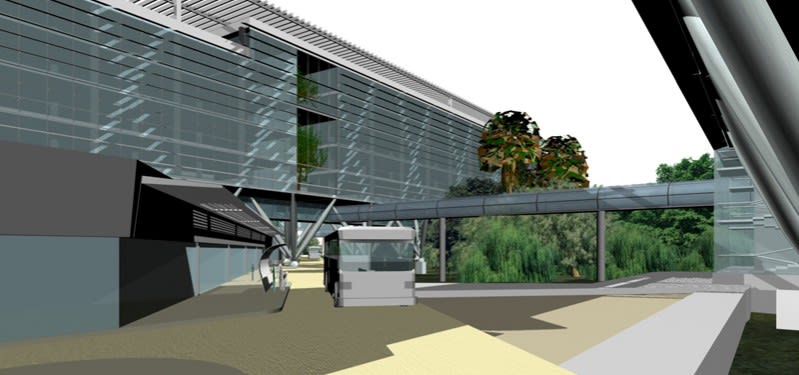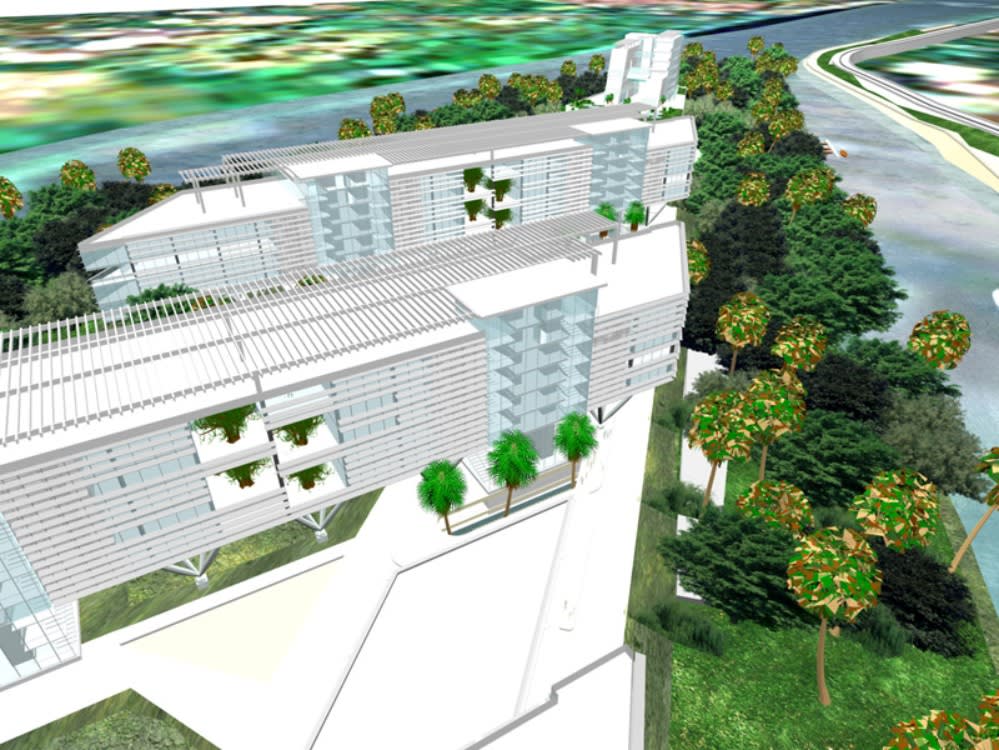 GOA 2100
In collaboration with Team of Architects(RMA, Sanjay Prakash & Associates, TARU.Kapil Gupta, G.K.Bhat)
Project looked at the great Panjim area in the state of Goa in the year 2100 for issue of sustainability and urban design.  This project was an award-winning scheme put together and presented at the World Gas Conference, Tokyo, Japan in the year 2003.  The team explores RUrbanism as a replicable alternative for Panjim, which demonstrated the potential for an indigenously led sustainability transition using renewable energy, water and energy conservation and regional food production.  This is enabled by a strong local culture of sufficiency, decentralized governance and Factor 4 technologies.  Other members of the team included Rahul Mehrotra, Sanjay Prakash, Aromar Revi, Kapil Gupta and G.K. Bhat.
A look at Goa in the year 2100 addressing the issues of sustainable development mainly regarding energy, water food.
International Urban Design competition for the design of sustainable cities Goa 2100.
Special Jury award June 2003, Japan.